Best Designer Handbags Types for Women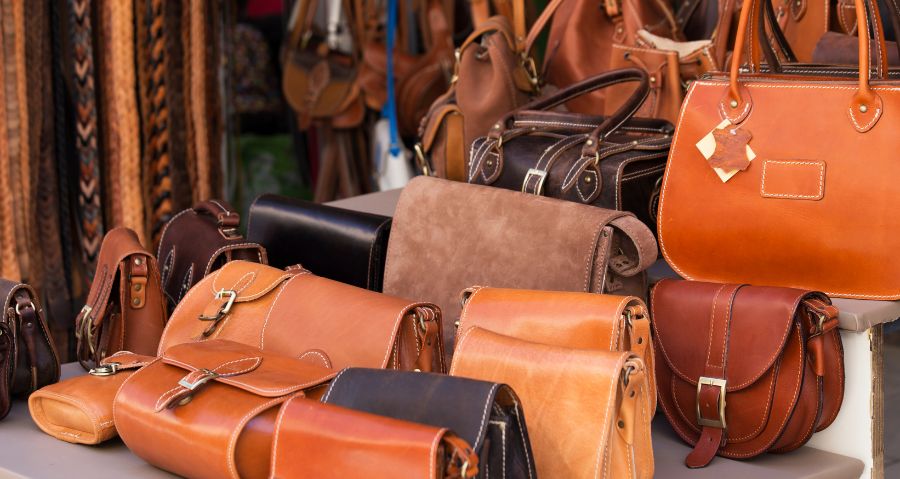 What is the "best" designer handbags to carry for women can vary in a wide range depending on personal desires, preferences and spending the budget. Below are some of the most popular kinds of handbags designed by designers for women that serve different needs and designs:

Tote Bag Tote bags are both versatile and big, making them suitable to use on a daily basis. They're available in different dimensions and materials. companies such as Louis Vuitton, Gucci, and Longchamp provide iconic tote bag choices.

Carry-on Bag The crossbody bag is perfect for hands-free comfort which makes them ideal to go shopping or for traveling. Designer brands like Chanel and Coach have stylish crossbody choices.

Clutch bags look sleek and compact. They're usually used in evening parties or for special celebrations. Consider designers such as Dior, Bottega Veneta, and Saint Laurent.

Satchel Bag: Satchel bags feature a neat design and can be used in informal or work settings. Brands such as Prada as well as Michael Kors offer stylish satchel styles.

Backpack Designer backpacks have been becoming more sought-after due to their utility as well as fashion-forward styles. Brands such as Fendi, Burberry, and MCM have luxury options for backpacks.

Bucket Bag Bucket bags are stylish and have a informal style. Brands such as Mansur Gavriel as well as Louis Vuitton have popular bucket bags.

Hobo Bag: Hobo bags feature a slim shape and are easy to carry. Designers such as Givenchy and Coach provide chic hobo bag designs.

Shoulder Bag Shoulder bags are flexible and are able to be dressed in a variety of ways, whether formal or casual. Brands such as Gucci and Celine offer iconic shoulder bag designs.

Top Handle Bag These bags exude class and are typically used to mark elegant occasions. The brands like Hermes and Prada provide exquisite bags with top handles.

Belt Bag (Fanny Pack): Belt bags are back in fashion and can be worn on the waist or worn as the crossbody. The brands like Balenciaga and Off-White have fashionable belt bags.

Mini Bag Mini bags are stylish and small. They are typically utilized for carrying only items. Brands like Chloe and Fendi have popular mini bag designs.

Saddle Bag Saddle bags are distinctive in design and are renowned for their horse-themed designs. Brands such as Dior and Chloe come with iconic designs for saddle bags.

Convertible bag Certain designer bags allow users to modify their form or design. As an example, Fendi's Peekaboo comes with a convertible version and a separate pocket.

Extraordinary Skin Bag If you want to add a luxury design, you can consider buying a bag with exotic skins, such as crocodile Ostrich, or python. Designer brands like Chanel and Hermes have exotic skins available.

Flexible Bag Some brands, such as Louis Vuitton and Fendi, permit you to alter certain aspects of your bag including colors, materials as well as monogramming.

The best design bag you can get will be contingent on your individual fashion, style, and spending budget. You must choose a purse that meets your preferences and helps you feel comfortable and fashionable. Consider factors like the size, materials, as well as functionality in making your choice.